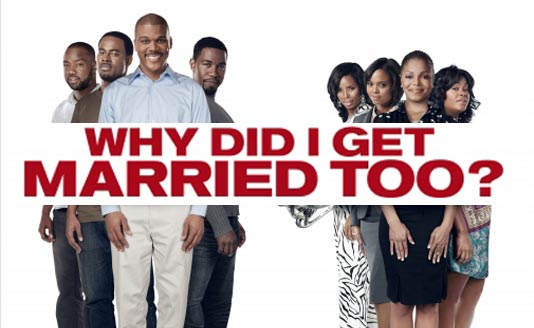 Finally! After being a week late I managed to end up at the movies to see
Why did I get Married too?
All I can say is DAMN GINA! It was amazing. It was so much drama within the plot. All that was heard in the theatre was 000HHH, NOOOO, especially screaming and of course laughter. This movie gave a lot of people 2nd thoughts about their spouses/partners. Janet Jackson was the best character although the bitch went nuts! Perfect Patty definitely messed up. I can not believe she led her husband to- all shit I almost told the movie. Anyway if you have not seen it please do, it is worth the money!